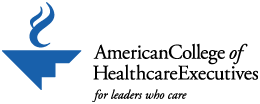 Join us for our 6th annual Past President's Boat Cruise!
HLNY  honors our Past Presidents and celebrate their commitment to our organization, as well as the healthcare industry at large. This event will allow our members to network and socialize with Past Presidents and other members as we sail away aboard a private yacht in New York Harbor, taking in the sites and enjoying a Summer evening on the Spirit Of New York!


Agenda:
6:00 – 6:30pm – Boarding (Dockside)
7:00 – 9:00pm – Cruise
Boat will embark promptly at 6:30 PM; please plan to arrive on time.
Assorted hors d'oeuvres and cocktails will be served
Music will be provided by a DJ on deck 2
Past Presidents Attending: 
Stephanie Meier, FACHE
Chantal C. Volel-Torres
Adam K. Weinstein, FACHE
Marie J. Gregoire, FACHE
Erica J. Gilbert
Solomon A. Torres, FACHE
Jeffrey A. Tiesi, FACHE
Fred S. Sganga, FACHE
John P. Davanzo, FACHE
John Sganga
Parking: Ample parking is available at Chelsea Piers.  Cars enter Chelsea Piers from the West Side Highway at approximately 23rd Street.  There is a "Chelsea Piers Only" access road exiting form the southbound lane of the highway.
_________________________________________________________ 
LATE REGISTRANTS ARE NOT GUARANTEED ENTRY
_________________________________________________________
Photo/Video Disclaimer Policy: By registering for this event, you agree to allow HLNY to use any photograph/video taken at the event, without the expressed written permission of those included within the photograph/video. HLNY may use the photograph/video in publications or other media material produced, used or contracted by HLNY including but not limited to: brochures, invitations, books, magazines, websites, etc.
Any person desiring not to have their photo taken or distributed must contact us of his/her intentions. HLNY may decide to remove the photo or conceal the identification of the individual in question.
_________________________________________________________
This and all our programs and events are made possible by the generosity of our 2016-2017 HLNY Corporate Sponsors who are ardent supporters of the healthcare executive profession.