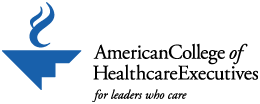 Join us for our 2017 Annual Gala, honoring Dr. Ram Raju 

with the 2017 Healthcare Leaders of New York Award of Distinction
Each year, HLNY recognizes its Healthcare Executive of the Year who is presented with the "Award of Distinction."  The award recognizes healthcare executives who have demonstrated a sustained and outstanding contribution to the advancement of healthcare administration as a profession.  Recipients of this award have a tradition of mentoring the people around them and of working to ensure that the next generations of executives are prepared to meet the challenges of the future.
Dr. Ram Raju, MD, MBA, FACS, FACHE 
Senior Vice President and Community Health Investment Officer
Dr. Ram Raju joined Northwell Health, the largest healthcare provider in the state of New York, is a system with 21 hospitals and 550 outpatient facilities sees 2 million people every year in the New York metro area and beyond in January of 2017. In his role, Raju is to set the strategic vision to improve the population health by finding ways to meet the needs of Northwell's most vulnerable communities, by examining the existing programs aimed at improving the health system's response to the community's needs and working with local organizations to address them.
Prior to joining Northwell Dr. Raju was the President and CEO of NYC health and Hospital Corporation, the largest Public Health System in the country. Dr. Raju was appointed by New York City Mayor Bill de Blasio in January 2014 to lead the 37,000 employees of this $7.3 billion corporation, which includes 11 acute care hospitals, five nursing homes, six large diagnostic and treatment centers, more than 70 community-based health centers, a large home care agency, and one of the New York area's largest providers of government-sponsored health insurance, MetroPlus Health Plan, the plan of choice for nearly half a million New Yorkers. Last year, HHC facilities served 1.4 million New Yorkers – including more than 475,000 uninsured. During his tenure he rebranded HHC, Implemented EPIC EMR, set a new vision for HHC, and successfully managed Ebola crisis in NYC.
Dr. Raju served as the Chief Executive Officer for the Cook County Health & Hospitals System (CCHHS) in Chicago, Illinois, the third largest public health system in the country from 2011 to 2014. During his tenure there, Dr. Raju turned the financial status of the system around, improving the cash flow by over 100 million dollars. His proposed healthcare delivery model fetched the much coveted 1115 Waiver to the Social Security Act, enabling the creation of CountyCare, an Illinois Medicaid program to provide coverage for low-income adults in Cook County, and leading to health coverage for more than 182,000 Cook County residents. Dr. Raju's further recognition that patients are more likely to use care they can access near their home resulted in the development of a network of more than 130 primary care access points through partnerships with FQHCs, safety-net and community hospitals, academic medical centers and private doctors.
Dr. Raju began his medical career at Lutheran Medical Center in Brooklyn and went on to serve as the COO and Medical Director at HHC's Coney Island Hospital. Then in 2006, he became the HHC Chief Medical Officer, Corporate Chief Operating Officer and Executive Vice President. While he served there, HHC continued to climb and reach great heights in quality, patient safety and healthcare data transparency.
Dr. Raju attended Madras Medical College to earn his medical diploma and his Master of Surgery degree. He underwent further training in England and was elected as a Fellow of the Royal College of Surgeons. Dr. Raju is also a physician executive, having obtained an MBA from the University of Tennessee and CPE from the American College of Physician Executives.
He served on many local, regional and national organizations including as past Vice-Chair of the Greater New York Hospital Association (GNYHA), as board of Trustees of America's Essential Hospitals and Healthcare Association of NY State (HANYS). He is president-elect of Asian Health Care Leaders Association (AHCLA) and Board Trustee of the American Hospital Association (AHA). He was appointed to the NYC Board of Health by Mayor of NYC. He is a trustee of NY Academy of Medicine and a board member of NYS Office of Professional Conduct. His community activities include member of the board of Community Board 2 and Iron Hills Civic Association
Dr. Raju is also the recipient of numerous national recognitions. In 2014 2015 &2016 he was on Modern Healthcare's list of the nation's "100 Most Influential People in Healthcare." Modern Healthcare also named him consecutively as one of the "Top 25 Minority Executives in Healthcare" in 2012, 2014 &2016 and one of the "50 Most Influential Physician Executives in Healthcare" in 2013, 2014 2015 &2016. In 2013, he was named a Business Leader of Color by Chicago United. Also in 2013 and 2014, Becker's Hospital Review designated him as one of "20 Hospital and Health System Leaders to Follow on Twitter." and one of the top Physician HealthCare leaders in the country.
---
Early Career Healthcare Executives Regent's Award:
Lauren Mead, e4h architecture
Jonathan Spier, Long Island State Veteran's Home
 Senior Level Healthcare Executives Regent's Award:

Art Gianelli, Mount Sinai
Walter Dusseldorp, NYC Health + Hospital/Jacobi
 Leadership in Education Award:

Dr. Edward Coffield, Hofstra University

---
DRESS CODE:  Business / Cocktail Attire
TRANSPORTATION: 
For your convenience, following is a list of names and phone numbers of local taxi services:
Blue Bird (914) 636-4460
Green Tam (914) 576-1200
TABLE PURCHASES: Please submit names and titles to: sponsors@hlny.org
SPONSORSHIP: Please email: sponsors@hlny.org.
DIRECTIONS: Glen Island Harbour Club