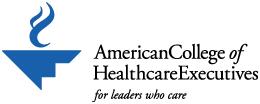 ---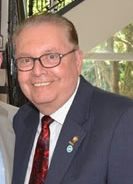 Please join us at our 2018 Annual Frank Camerano Memorial Dinner and Lecture honoring the legacy of Frank Camerano. His contributions to the healthcare industry, our community, and his commitment to students and emerging professionals are immeasurable.
Topic: Career Positioning: Strategically Mapping Your Early Career Development
Description of Event: In today's changing healthcare environment, early careerists need skills and strategies to position themselves for the future. You have the freedom to create the career paths that link your talents and interests with the right job. No job comes with a life time guarantee, and flexibility is important. To achieve upward mobility in your career, you must constantly reinvent your brand. Learn from your peers the necessary steps to take your career path to the next level. This panel will focus on nuts-and-bolts career planning for early careerists.
Agenda:
6:00pm-7:00pm : Registration/Networking
7:00pm-7:30pm: Introduction/Opening Remarks
7:30pm-9:00pm: Panel Discussion
Moderator: 
Fred Sganga, FACHE
Executive Director, Long Island State Veterans Home at Stony Brook University
Fred Sganga is Executive Director of the Long Island State Veterans Home at Stony Brook University, a 350-bed Skilled Nursing Facility serving honorably discharged veterans and their families. Board certified in Health Care Management and a Licensed Nursing Home Administrator, Mr. Sganga has worked in a variety of senior level healthcare positions in academic medical centers, community hospitals, long-term care facilities and physician practice management. Mr. Sganga earned his Bachelor of Science Degree in Community Health from Hunter College and his Masters of Public Health from Columbia University.
Mr. Sganga serves as an adjunct professor in the Graduate Healthcare Administration Programs at Stony Brook University and Hofstra University. He lectures extensively on the topics of Healthcare Leadership, Long-Term Care Management and Ambulatory Care Services. He recently completed a three-year term as ACHE Regent representing the Greater New York area and is also on the faculty of the American College of Healthcare Executives. In addition, Mr. Sganga serves as the First Vice President for the National Association of State Veterans Homes and is a Board Member of the National Council of Certified Dementia Practitioners.
Mr. Sganga has received numerous awards during his career including the 2000 Award of Distinction from the Metropolitan Health Administration Association, the 2004 Community Recognition Award from the Veterans Administration for his commitment and dedication to our nation's veterans, the 2005 "Man of the Year in Healthcare" from Stony Brook's  Three Village Times Herald newspaper and 2008 MHA Program Professor of the Year from Hofstra University.
Panelist #1: 
Bryan Petillo
Associate Regional Director, NYU Winthrop
Bryan Petillo currently is an Associate Regional Director for the Practice Administration Alliance at NYU Winthrop, overseeing the day to day operations of 14 community practices across 19 locations. The practices include Primary Care, OBGYN services, and specialty care such as Endocrinology, Orthopedics, Gastroenterology, Pulmonology, and General Surgery. Combined, he is responsible for oversight of 270 staff members, including over 50 physicians, and a $50 million budget.
Bryan had previously been working for New York City Health+Hospitals/Coney Island in the Department of Ambulatory Care for the past 3 years. During his time there he held various roles beginning as an analyst and culminating as the Associate Executive Director for the Department of Ambulatory Care. In that position he oversaw the day to day operations and programmatic responsibilities for Adult Primary Care, Pediatrics, Medical Specialties, Surgical Specialties, OBGYN, Dental, and the WIC program. Prior to Coney he spent one year working in long-term care at the Long Island State Veterans Home in Stony Brook, NY. Bryan received an MPH and MBA from Stony Brook University in 2014, with concentrations in Evaluative Sciences and Management, and was a 2011 graduate of Tufts University.
Panelist #2:
Christopher Berner
Vice President of Human Resources, Mount Sinai Beth Israel
Since June 2105 Chris has served as the Vice President of Human Resources for Mount Sinai Beth Israel in New York City. Prior to that, Chris was the Chief of Staff to the New York City Commissioner of Labor Relations, and the Assistant Vice President for Labor and Employee Relations and Labor Counsel to Montefiore Medical Center in the Bronx.  Before moving into healthcare, Chris practiced labor and employment law in Manhattan. Chris graduated from Northeastern University School of Law in Boston, where he grew up. Chris's professional interests include studying leadership behaviors and culture change in organizations. He loves hanging out with his family, building Lego brick models, talking about science fiction movies, and playing pick-up soccer.

Panelist #3:
Gabrielle Frontera
Senior Practice Manager, Heart Rhythm Center, Cardiac Electrophysiology Service at NYU Langone Health
Gabrielle Frontera is currently the Sr. Practice Manager for the Heart Rhythm Center, Cardiac Electrophysiology Service at NYU Langone Health. She has been a member of their team since 2009 and has held several different positions within the department including; Intake Coordinator, Fellowship Coordinator and Hospital Operations Manager.
Gabrielle completed her Masters of Health Administration at Hofstra University and her undergraduate studies at Ithaca College.
She started her professional career as a Development Associate, fundraising on behalf of NYPD, however in 2009 she transitioned into the healthcare field.
Gabrielle is a seasoned operational leader and professional with experience in departmental hospital administration, practice management and an in-depth understanding of academic program structures within medical education.  She has experience in providing the management, administrative, operational and financial oversight in the Cardiac Electrophysiology and Pediatric hospital Procedural Labs, and physician practices.  Since her employment at NYU she has been involved in the development and growth of the hospital based Cardiac Electrophysiology Department, major procedural room and area renovations, IT system rollouts, including conversion to Electronic Medical Records System and a customized structured reporting system. Additionally, she successfully survived the 2012 Hurricane Sandy Hospital closure, while relocating staff, creating makeshift workspaces, and managed patient procedure scheduling at two other Manhattan hospitals during the 3 month NYU hospital closure. Due to her extensive knowledge of the service, she transitioned from the hospital setting to practice management in 2016, to streamline and integrate the physician practice with the hospital procedural area. She has spearheaded many departmental efficiency initiatives, which has lead to an increase in patient and staff satisfaction, increase in staff productivity, and increased revenue for the department. She believes in a team approach and collaboration leads to a successful department.
Directions & Parking: 
Please use Gates 3 & 4 to enter the University. Parking will be in Carnesecca Parking Lot.
For a complete list of directions, please visit: http://www.stjohns.edu/campuses/queens-campus/directions
REGISTERATION NOW OPEN
**Due to limited seating for this event, please register early to reserve your spot.**
---
Photo/Video Disclaimer Policy: By registering for this event, you agree to allow HLNY to use any photograph/video taken at the event, without the expressed written permission of those included within the photograph/video. HLNY may use the photograph/video in publications or other media material produced, used or contracted by HLNY including but not limited to: brochures, invitations, books, magazines, websites, etc.
Any person desiring not to have their photo taken or distributed must contact us of his/her intentions. HLNY may decide to remove the photo or conceal the identification of the individual in question.
---
This and all our programs and events are made possible by the generosity of our 2018-2019 HLNY Corporate Sponsors who are ardent supporters of the healthcare executive profession.