Many healthcare organizations are using a service-line approach to organizational development for the purposes of strategic planning, business planning, operations and marketing. Service-line development is not only an organizational tool, but also can increase physician involvement, align resources and provide an integrated continuum of care for the patient. Benefits can include increased customer satisfaction, quality and performance improvements, market share gains, and financial improvement. This program will review common operational and cultural issues of organizing around service lines followed by panelist presentations of specific service-line case studies. The program will conclude with a question-and-answer period.
Agenda:
6:00-7:00pm: Networking/Reception
7:00-8:30pm: Panelist Discussion
8:30-9:00pm: Closing/Networking
Moderator: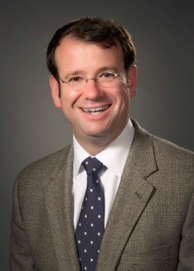 Jon Sendach
Deputy Executive Director of North Shore University Hospital
Northwell Health
Jon Sendach is the deputy executive director for hospital operations at North Shore University Hospital where he is responsible for management of many areas of the 800-bed quarternary care hospital. His responsibilities include day-to-day non-clinical operations, oversight of facilities and ancillary services, as well as executive oversight of the hospital's trauma, emergency, and heart hospital programs. In 2008, he was named one of Long Island Business News' "Top 40 Under 40," an annual award for outstanding members of the business community on Long Island under the age of 40. North Shore University Hospital in Manhasset is a quaternary care facility that is one of the cornerstones of Northwell Health, as well as an academic campus for the Hofstra Northwell School of Medicine.
Previously, Sendach was the associate executive director for finance at Glen Cove Hospital where he was responsible for financial management of that 265-bed acute care community hospital. There he managed financial operations, oversight of patient financial services and health information management, as well as directing the annual budget process. In addition to business plan development and financial planning, he was also responsible for the oversight of the hospital's faculty practice, comprised of 40 physicians and allied health professionals covering a range of specialties. Prior to joining Northwell Health, Jon worked as a senior account executive in the New York health and medical practice at Ogilvy Public Relations Worldwide, an international public relations firm serving a range of clients. There he focused on publicity campaigns for products from Pfizer, Merck, and Astra Zeneca. Jon began his career in public relations at the New York City offices of The Rowland Company, where he worked with the healthcare team and served as a co-director of the summer intern training program.
In his time off, Sendach serves as a volunteer firefighter and emergency medical technician with the Roslyn Rescue Fire Company, where he has twice held the rank of Captain, and recently completed a term as the organization's president. A member for almost twenty five years, Sendach currently chairs a number of committees within the organization, and serves as the department's spokesperson for media relations. Recently, he was recognized by his peers and awarded the department's prestigious "Distinguished Service Award" for his contributions and steady leadership.
A fellow of the American College of Healthcare Executives and board-certified in healthcare management, Jon holds a Bachelor of Arts from Colgate University and a Master of Public
Administration from the Wagner Graduate School of Public Service at New York University. He completed a residency in healthcare administration at the corporate offices of what was then known as the North Shore ~ Long Island Jewish Health System in Great Neck, NY.
Panelist: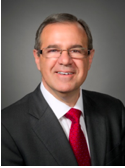 Mark J. Solazzo
Executive Vice President & Chief Operating Officer
Northwell Health
As executive vice president and chief operating officer, Mr. Solazzo provides leadership and oversight to all operations for Northwell Health, including its 21 hospitals, 3 long-term care facilities, 5,500 physician IPA and medical group, ambulatory services consisting of over 600 practices, internationally recognized medical research institute, new ventures enterprise and various additional healthcare-related businesses. In his role, he oversees the largest private workforce in New York State, with 66,000 employees. Mr. Solazzo is responsible for integrating the strategic plan of the organization through its operations and maintaining an organizational culture that recognizes the importance of strategic change leadership, excellence in execution, accountability and the ongoing commitment to long-term growth and innovation. In addition, he is responsible for ensuring the delivery of coordinated services to meet the needs of patients and the community.
Prior to his appointment to chief operating officer in 2005, Mr. Solazzo served as chief of staff and chief administrative officer to the health system's President and Chief Executive Officer Michael J. Dowling. In that position, he worked with senior leadership to successfully implement the health system's strategic objectives, providing management oversight for the development of first-class, cost-effective and integrated programs to ensure the operational and strategic success of the organization. He was also accountable for government relations, and managed the health system's emergency preparedness efforts and special projects for the Center for Emergency Medical Services and other core divisions.
Before joining Northwell Health in 1995, Mr. Solazzo held a number of senior-level positions within the New York State Department of Social Services, where he oversaw health and social services issues for 15 years. During his tenure there, he was responsible for the state's Child Assistance Program which earned him Harvard University's prestigious Innovations in Government Award. Mr. Solazzo culminated his work at the department as director of the Bureau of Management and Administrative Support.
Mr. Solazzo is a member of the American College of Healthcare Executives, HANYS Solutions Board of Directors, Healthcare Institute, Inc., The Health Management Academy, The Academy Huron Institute as Committee Chair, Formativ Health Board of Directors, and the Healthcare Association of New York State and is a Knight of the Sacred Military Constantinian Order of St. George.
Mr. Solazzo earned an undergraduate degree from Fordham University, studied at Albany Medical College, and received an MBA with a specialization in health system management from Union College in Schenectady, NY.
Panelist: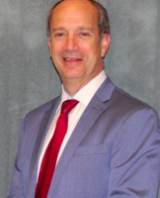 Solomon Torres
Vice Chairman, Administration & Health System Administration, Orthopedics
Mount Sinai Health System
Sol is a Fellow of the American College of Healthcare Executives (ACHE) and is board certified in healthcare management. Sol is a senior healthcare executive with nearly 35 years of experience in a diverse range of health system operations and strategy, hospital operations, academic medical centers and clinical business development. He has solid record of achieving goals through building partnerships with clinical leadership, program development and the development and implementation of process improvement and cost reduction initiatives.
Over the course of his career Sol has served in leadership roles in a several major academic medical centers and hospitals in the New York City region. These organizations include his current role as Vice Chairman of Administration and Health System Administrator for Orthopedic Services at the Mount Sinai Health System. Prior to that Sol was a Vice President at NYU Winthrop Hospital, Director of Operations for the New York Presbyterian Healthcare System, Chief Financial Officer for The Department of Surgery at Columbia University, Vice President and Site Administrator for Beth Israel Singer Division and Vice President for Clinical and Support Services at LIJ Medical Center. Sol also was on the merger team for New York Hospital and Presbyterian Hospital serving as Director of Operational Planning and Associate Director of Corporate Consolidation. Some of Sol's additional prior roles include Director of Operations for Milstein Hospital as well as additional management roles at New York Hospital- Cornell Medical Center and Jacobi Hospital where he started his healthcare career in 1983.
Sol maintains a strong commitment to the profession of healthcare executives through his support and leadership in the ACHE. It his privilege to currently be serving a three year term as the ACHE Regent for the New York Metropolitan Region. Sol is a past president of the Metropolitan Hospital Administrators' Association, a progenitor of the Healthcare Leaders of NY.
Sol has been an adjunct professor at several graduate programs in the City. He currently teaches a graduate course in Healthcare Leadership at Hofstra University.
Sol holds a valid long term care nursing home license. He earned his Master's Degree from the NYU Wagner School and his Bachelor's Degree from Rutgers University Cook College where he was named the Outstanding Male Graduate of his class.
Panelist: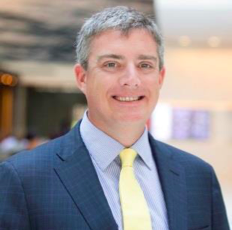 Shay Pratt
Executive Director, Research
Advisory Board
Shay Pratt is an executive director with The Advisory Board Company. In this capacity, Mr. Pratt leads research on growth strategy for hospitals and health systems, with special focus on the priorities and challenges facing strategic planning, business development, and marketing departments. Mr. Pratt has also conducted research on service line development and transformation, joint venture models, ambulatory care strategy, referrals management, and strategies for hospital-physician alignment.
Before the Advisory Board, Mr. Pratt worked at the Institute for Genomic Research in Rockville, Maryland. Mr. Pratt received his master's degree in science and medical writing from Johns Hopkins University. He earned bachelor's degrees in molecular biology and English from the University of Richmond.
_________________________________________________________
Photo/Video Disclaimer Policy: By registering for this event, you agree to allow HLNY to use any photograph/video taken at the event, without the expressed written permission of those included within the photograph/video. HLNY may use the photograph/video in publications or other media material produced, used or contracted by HLNY including but not limited to: brochures, invitations, books, magazines, websites, etc.
Any person desiring not to have their photo taken or distributed must contact us of his/her intentions. HLNY may decide to remove the photo or conceal the identification of the individual in question.
 _________________________________________________________
This and all our programs and events are made possible by the generosity of our 2017-2018 HLNY Corporate Sponsors who are ardent supporters of the healthcare executive profession.